Panama Passes the World Youth Day Cross to Lisbon
On November 18, 2020, ten young people from Portugal arrived at the Vatican to accept the World Youth Day Cross and the Icon of Our Lady Salus Populi Romani from Pope Francis during mass celebrating the Feast of Christ the King. Read more here.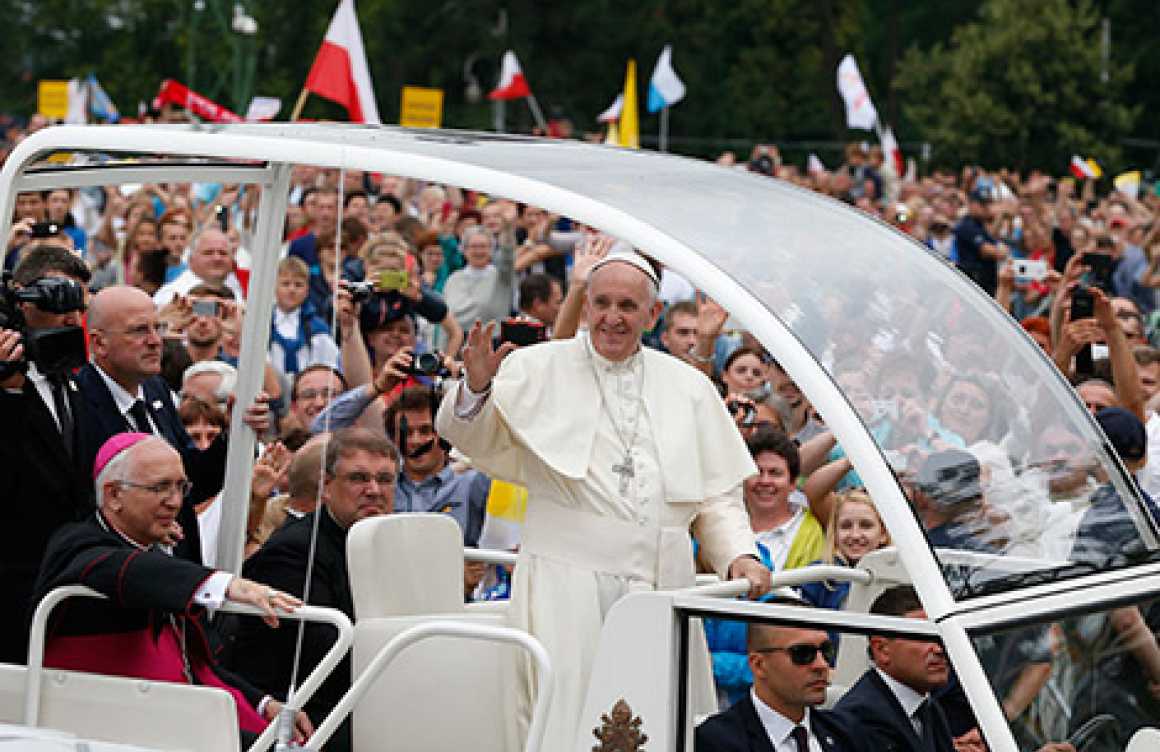 Official Prayer for World Youth Day 2023
Our Lady of the Visitation, you who left in haste towards the mountain to meet Elizabeth, lead us also to meet all those who await us to deliver them the living Gospel: Jesus Christ, your Son and our Lord! We will go in a hurry, with no distraction or delay, but with readiness and joy. We will go peacefully, because those who take Christ take peace, and well doing is the best wellbeing. Our Lady of the Visitation, with your inspiration, this World Youth Day will be the mutual celebration of the Christ we take, as You once did. Make it a time of testimony and sharing, fraternization, and giving thanks, each of us looking for the others who always wait. With you, we will continue on this path of gathering, so that our world will gather as well, in fraternity, justice and peace. Help us,  Our Lady of the Visitation, to bring Christ to everyone, obeying the Father, in the love of the Spirit! 
The World Youth Day Lisbon 2023 Theme Song
On Wednesday, January 27th, the official theme song for World Youth Day Lisbon 2023 was released. The song is entitled "Há Pressa no Ar" inspired by the theme for World Youth Day 2023. "Há Pressa no Ar" has lyrics by João Paulo Vaz, a priest, and music by Pedro Ferreira, teacher, and musician, both from the Diocese of Coimbra, in the centre region of Portugal. The arrangements were made by the musician Carlos Garcia. 
Two versions of the song were. recorded: one in Portuguese and one international version that is sung in Portuguese, English, Spanish, French, and Italian. The idea behind the song is that young people will identify with Mary to serve and transform the world)
Listen to the Official Theme Song here (English)
Listen to the Official Theme Song here (Portuguese)
The Official WYD Website is Now Live!
You can visit it here (at www.lisboa2023.org) for information regarding the international celebration in Lisbon, Portugal, in 2023. Unfortunately, due to the coronavirus, the official dates of World Youth Day 2020 will not be announced until more details about the pandemic and the vaccine are understood. The organizers anticipate being able to release the date sometime in 2021.
Experience the richness of your faith